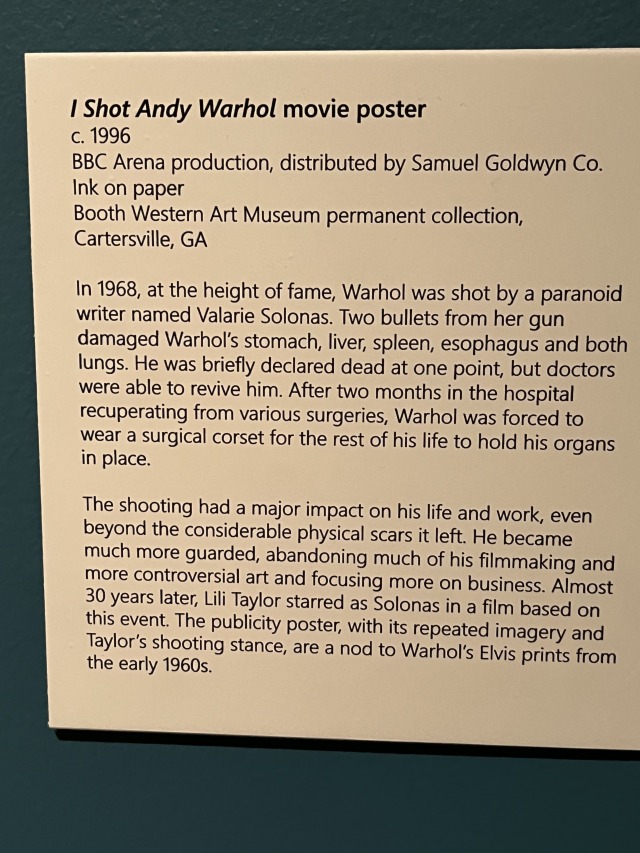 Thank you for visiting My News.
Yesterday, Barry Dimick and I traveled to St. Petersburg, Florida to visit the Museum of Fine Arts' "Pieced & Patterned" exhibit.
Serendipitously, we learned the James Museum was featuring Andy Warhol's Western art. As we are wont to do, we walked to the museum to see this unique perspective.
The most fascinating aspect of the exhibit for me was this poster and the information on the card that accompanied it. This is quite the contrast to Warhol's tomato soup can images I studied in college and far more interesting. It is aLeo a perfect example of art imitating life.
I'd love to hear about a time a chance encounter changed your viewpoint. Thank you for visiting My News.