Reading to Lift Your Spirits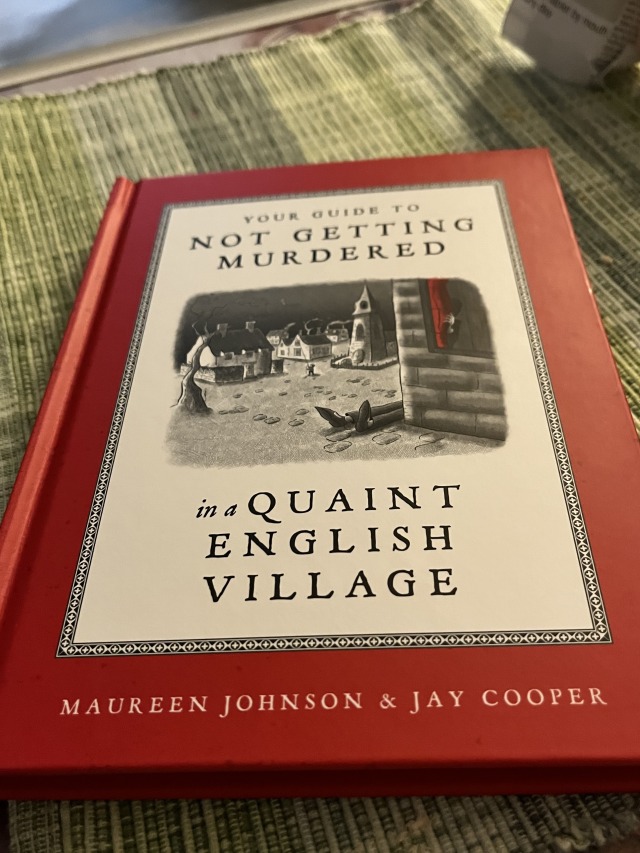 Thank you for visiting My News. Although I'm usually a Pollyanna, Mother's death, COVID, and being isolated from family and friends have dampened my spirits this year, making it difficult for me to write, read, cook, play Pickleball with my husband, or quilt. In other words, I've lost passion for most of what makes me happy.
Luckily, I have a wonderful husband and great friends. Linda Kraus, the Vice-President of the Florida Writers Foundation and a friend I miss meeting for lunch, came to my rescue with a hilarious book. Linda sent the laugh-out-loud Your Guide To Not Getting Murdered in a Quaint English Village by Maureen Johnson and Jay Cooper to me and recommended I read it to lift my spirits.
I read, thoroughly enjoyed, and highly recommend this tongue-in-cheek book purported to be a self-help book for travelers to England. Your Guide To Not Getting Murdered in a Quaint English Village can easily be read in a sitting. Read it early in the day, and you'll smile for hours.
After reading, merely page through Jay Cooper's creative illustrations to double your fun. Then do as Linda did, and give a copy to a friend. I have found that paying it forward lifts my spirits, and this book is a perfect choice to pay it forward. Friends give friends books.
Happy Boxing Day to my Canadian friends. Happy Kwanzaa to those who celebrate the principles of unity, creativity, faith, and giving gifts. I hope you'll consider giving a book as a gift.