Inky by Chris Holmes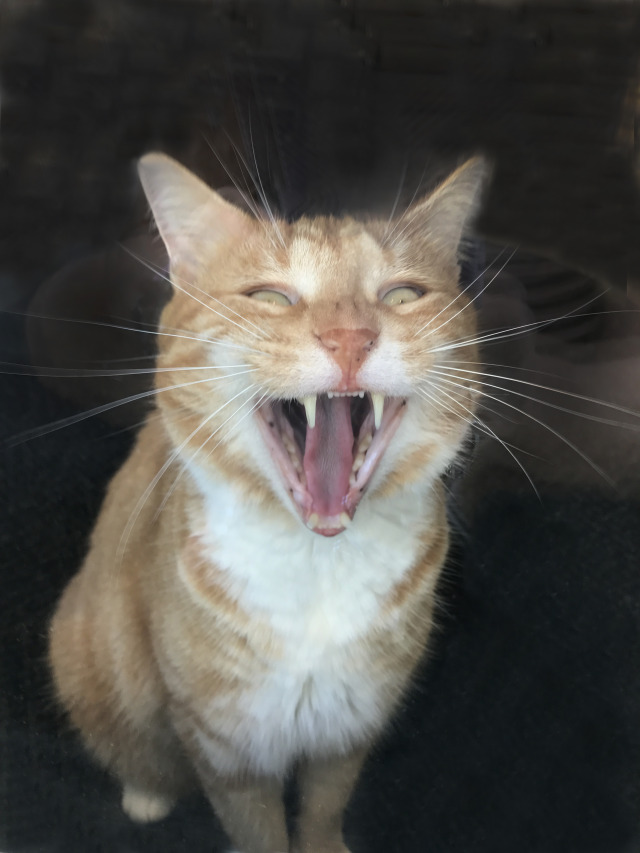 Saturday I attended the Daytona Beach Writers Guild's First Annual Holiday Festival. As I entered the pavilion where the festival was housed, the first exhibit I saw was that of Paranormalice Press, LLC. I stopped because Veronica Hart, the publisher of Paranormalice Press, was my first Florida Writers Association's group leader. I consider Veronica my first writing mentor.
After speaking to Veronica, I met one of the writers whose works she published, Chris Holmes. Chris and I knew each other from phone conversations, but had not met. Chris was selling her paranormal book, Inky. Inky grabbed my interest because it's about feral cats. The cover fascinated me for two reasons. First, it sets an eerie atmosphere. Second, Chris Holmes designed it. Chris's company White Rabbit Graphix, has designed the covers for a number of my books, including Cat Girl since Chris also works for my publisher, Taylor and Seale Publishing, LLC. I learned that like my Cat Girl, Chris's Inky has a paranormal cat.
I purchased Inky and loved it. If you're looking for a horror story, I highly recommend you read Inky. It's short enough to be read in one or two sittings. The way Chris mixes ordinary reality with extraordinary events makes Inky a chilling read, and since feral cats roam many city streets, the book is believable.
As you can see from my two photos, Chris is also a great cover designer. I sent her a picture of a cat that inspired my Cat Girl, and she designed my cover. The cover hints at many aspects of my book.
I recommend you attend book festivals and conferences. You can meet writers, publishers, graphic designers and add to your reading library. Books make excellent Christmas and birthday gifts. If you want to purchase a copy of Inky: Good Neighborhood. Bad Cat, or Cat Girl, you may also purchase both books on Amazon.
Thank you for visiting My News.